REFURBISHED ERGONOMIC SEATING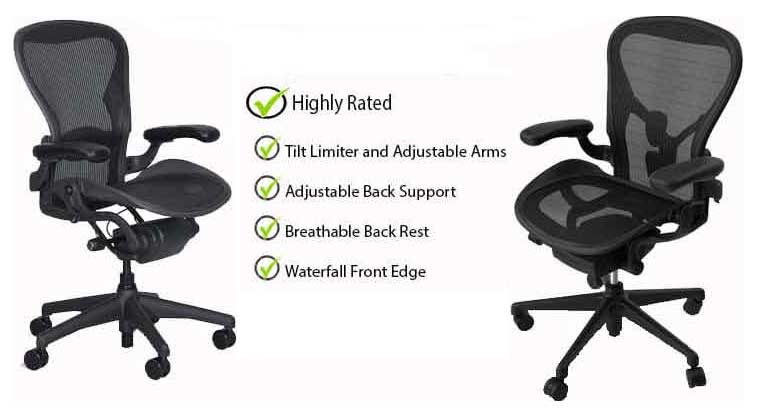 MULTI-FUNCTION ERGONOMIC TASK SEATING
Designed for the individual who spends six to eight hours during the work day sitting at a desk or cubicle. Many of our chairs feature unique options that allow each user to customize their chair, adding comfort and maximizing productivity. United's ergonomic chairs feature adjustable height, adjustable locking backs, adjustable arms, sliding seat pan and more!
Sit in Comfort with a Multi-functioned Ergonomic Desk Chair
Buying an ergonomic chair is an investment and not every chair is designed to fit every person. There many factors to consider when choosing a comfortable and supportive office chair. The right chair should fit your body and accommodate your work style, support you in the areas you need it most and encourage a healthy sitting posture. But, we have no shortage of options for you: vinyl office chairs, fabric chairs, mesh office chairs, budget chairs, lounge chairs, ergonomic desk chairs, and much more. We sell only the best brands in comfortable and supportive seating. Come visit our showroom in Hamden CT to find the right ergonomic task seating solution for you.
If you're an office professional who spends upwards of eight hours per day at a desk, a new, comfortable computer chair is your most important work tool. We firmly believe that a comfortable, pain-free worker is happier and more productive. Give us a call at 1-800-531-3746 or email us. Our product specialists are trained to match you with the perfect chair for your needs. Contact us today!
United's Refurbished Seating
United Office Furniture offers top quality refurbished & reupholstered seating from Steelcase, complete with various ergonomic options and is available in multiple colors of fabric or vinyl!
if bought "NEW", Steelcase ergonomic task seating may cost over $1000!
NO APPOINTMENT NECESSARY!
Office Hours:
Monday – Friday, 9am – 5pm
Saturdays by appointment only.